MAGICDRY protectors provide a comfortable and easy way to protecting your mattresses and sheets against bedwetting and soiling. They are a practical alternative to plastic undersheets and PVC mats that are uncomfortable, unbreathable and cause perspiration.

Made from a super-absorbent soft polyester fabric with a special waterproof membrane, water is absorbed quickly through the DreamMat without seeping through. It remains silent even if your child tosses and turns on his bed ensuring a better night's sleep!

Perfect for babies, toilet training toddlers as well as pregnant and new moms!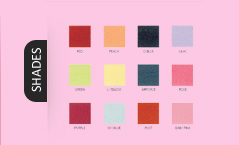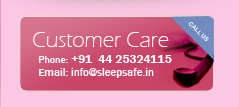 mattress online, mattress brands, baby crib mattress, mattress, baby,crib, baby mattresses, baby accessories, baby diapers, pampers, diapers india, baby diapers, baby , products online india, baby products online, baby products, baby, online baby shopping, baby shopping online, baby online shopping, diapers, baby products, baby supplies, baby toys, babies, baby diapers, baby mattress, newborn baby clothes, huggies, diaper bags, best baby diapers in india, cot mattress, baby mattress, made to measure mattress, Natural, organic, baby mattresses, crib mattress, cot mattress, cot bed mattress, made to measure mattresses, bespoke mattresses, child mattress, toddler mattress, junior bed mattresses, breathable, supportive, anti-allergy, chemical free, mattress, mattresses, contemporary nursery furniture, blankets, fleeces, baby bedding, baby cot mattress, baby sleep essentials, best baby mattress, cot mattress, eco baby, eco bedrooms, green mattresses, Moses basket mattress, natural mattress, nursery interiors, organic baby mattress, organic bed linen, organic mattress, organic nursery, safe baby mattress, baby cot sheets, , baby nursery furniture, baby pillow, cot bed bedding, cotton baby blanket, crib bedding, Leander Cot, nursery bedding, organic cot mattress, pram blankets, the natural mat co., naturalmat, travel mattress, coir mattress, organic cotton mattress, cashmere, mohair, latex, bamboo, aloe vera, lavender.